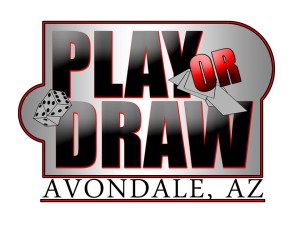 Play or Draw is a store that opened this past weekend in Avondale Arizona. Boasting a large gaming space and incredible selection of singles (especially Legacy staples!), we are very happy to announce an additional Legacy Series event on August 9th! Play or Draw has also generous donated an Underground Sea and Plateau to the prize pool!
Here are the details!
AZMagicPlayers.com 2014 Legacy Series:
Avondale August Event
Date: August 9th
Round 1 Start: 12:00pm
Location: Play or Draw, 965 E Van Buren St, Avondale, Arizona
Entry Fee: $15
Prizes:
1st Place: 1 Underground Sea
2nd Place: 1 Tropical Island
3rd/4th Place: Playoff for choice of 1 Flooded Strand or 1 Plateau
More prizes based on attendance.
For details on the rest of the events, please view our minisite here.