[1/27/15 Update: A miscommunication caused our qualification criteria to be written a little differently than intended. Please re-read to understand the qualification criteria!]
Exactly one year ago, we hosted the first Legacy Series event. To us, the event marked the beginning of an era in Arizona. In September, we want to take you and the rest of the Arizona Legacy community to another level. AZMagicPlayers.com is excited to bring you the 2015 Legacy Series Masters, the true culmination of the 2015 Legacy Series! Last year, we had a year-end championship that was open to all entrants. This year, we have two seasonal championships that is open to everyone and a year-end Masters event that is only open to qualified individuals.
We'd like to take this opportunity again to thank everyone for the support we've received throughout the past year. It is a blast running these events. We believe that the Legacy Series Masters adds another element to the competitive scene in Arizona, so we hope to see you all competing to qualify for this exclusive event! If you have any questions, feel free to ask us, in person, in the comments below, or on Facebook!
If you aren't familiar with the AZMagicPlayers.com 2015 Legacy Series, please see our "How It Works" page.
1. The Prizes
An exclusive event needs to have exclusive prizing. As such, we're happy to reveal the prizing for the Legacy Series Masters:
1st Place
2nd Place
3rd Place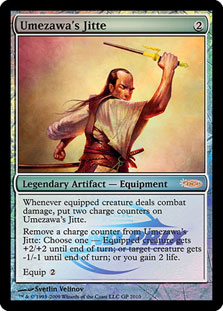 4th Place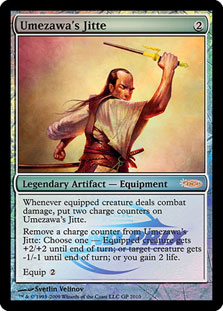 2. How to Qualify
Now how does one qualify for the Legacy Series Masters? There are three ways to qualify:
Win a seasonal championship (Spring Champs or Summer Champs)
The Top 16 Points Leaders in our 2015 Legacy Series Leaderboard

Players who have won a championship are not counted in the Top 16 Point Leaders
All players that have the same point total as the 16th at-large Points Leader will also qualify

Anyone who is not in the Top 16 Point Leaders that has three or more Top 8s in 2015 Legacy Classics or Champs will qualify
This limits the event to roughly twenty to twenty-five players. There also is no entry fee!
3. Location and Date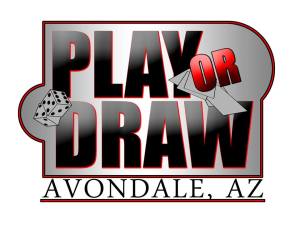 The Legacy Series Masters will be held at Play or Draw (965 East Van Buren Street #116, Avondale, AZ 85323) in Avondale, Arizona on September 5th, 2015.
Format: Legacy
Round 1 Start: 11:00 AM
Check-In Begins: 10:00 AM
Entry: Free to qualified individuals
REL: Competitive
4. Legacy Series Masters and Summer Season Dates
We're also happy to announce the dates and locations for the Summer Season and Legacy Series Masters!
Summer Classic – May 23rd: Samurai Comics Central, 1051 E. Camelback Rd. Phoenix, AZ 85014
Summer Classic – June 13th: The Geekery, 1800 S Milton Rd #110, Flagstaff, AZ 86001
Summer Classic – July: Date and location TBA
Summer Champs – August 15th: Desert Sky Games, 2531 South Gilbert Road, Gilbert, AZ 85295
Legacy Series Masters – September 5th: Play or Draw, 965 East Van Buren Street #116, Avondale, AZ 85323
4. Conclusion
We hope you're as excited as us to continue playing Legacy throughout 2015. Come show us your support for this amazing format and win the set of FNM foil Brainstorms in addition to all of the regular prizing provided at our Legacy Classic events! Our next event is on February 15th at Pop Culture Paradise. Click here for the rest of the Legacy Series schedule.
See you there,
Jason Abong