---
Two Seasons
Two Championships
One Masters
Prove your worth.
Grab your Legacy deck and come battle in some Legacy tournaments all over Arizona. Click any of the below images for more details!
---
News
March 18, 2015
Qualified Players for Legacy Series Masters (last updated 8/17/15):
Kyle Fader: Legacy Spring Champion
Devin Jones: Legacy Summer Champion
Paul Cuillier: 3 Legacy Series Top 8s
Kyle Henriksen: 3 Legacy Series Top 8s
Top Points, at-large:
Matthew Beverly
Nathan Cardinell
Josh Granado
Bobby Hastings
Bryan Kinsman
William Leach
Zach Mckeown
PJ Melies
Tony Murata
Phimus Pan
Bryan Rockenbach
Matthew Shaffer
Nohea Slocum
Alex Tamblyn
Sam A Wolloch
Gary Wong
April 26, 2015
Some updates to the Legacy Series!
Our May Spotlight Events will be on May 9th at Mesa Comics and May 18th at PCP Tempe!
We have increased the amount of points awarded at Spotlight Events!
And finally…our Summer Classic on May 23rd at Samurai Comics will award MODERN MASTERS 2015 EDITION PRIZE PACKS to the Top 8!
View the full announcement here.
February 16, 2015
You can earn Legacy Series Points at select weekly Legacy events! View our full announcement here.
January 26th, 2015
We've announced how to qualify for the Legacy Series Masters, as well as the dates for our Summer Season! View the announcement here!
December 15th, 2014
Thanks to the folks over at TokenLLC.com, we'll be giving out three blank token cards to each entrant in the Spring Season! Create your own Elemental tokens or get an artist to make the tokens you always wanted.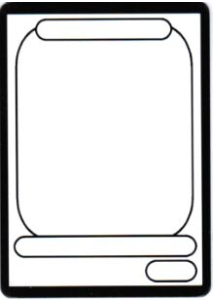 December 9th, 2014
Announcing the AZMagicPlayers.com 2015 Legacy Series!
---



---
Our Friends