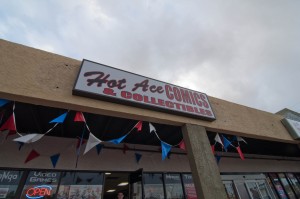 On Saturday, November 10th, 32 players showed up at Hot Ace Comics & Collectibles, located at 10839 East Apache Trail, Mesa, AZ, to duke it out for a special AZMagicPlayers.com & Hot Ace Comics playmat and an From the Vault: Realms going to first place!
The top 8 of the tournament was as follows:
Trevor C. (UWR Draw Go)
Danny S. (UW Draw Go)
Kyle F. (Esper Control)
Damion B. (Junk Reanimator)
Bobby R. (RUG)
Jason A. (UW Draw Go)
Jeff A. (GW Humans)
Mark R. (RUG)
… And the winner of AZMagicPlayers.com Day was none other than… Danny!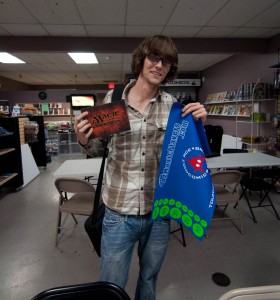 Your winners of the five shocklands: